Why travel to pet superstores and garden centres?
They may look like they have money saving offers on everything, but when you really look into it they have a few offers to get you in the door and lots of "3 for 2" offers you would never really want, and then you pay higher prices for everything else!

So that you can see the difference we regularly carry out a price comparison check across a range of cat, dog and wild bird products. Look and see what you can save when you shop at The Pet Food Shop Crowborough, so you don't need to travel out of town and we have convenient parking and friendly expert staff to help you.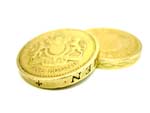 Look at these comparisons which could save you up to 60%!
Look at how much you could save by shopping at The Pet Food Shop in Crowborough
PEANUTS
Did you know you can save ££££s!!! when you buy your bird nuts from us??
OUR PRICE: weighed out £3.30kg 12kg £29.15 25kg £53.75
Compare these prices:
Pet's Corner weighed out £5.99/kg 12kg £38.39 25kg £74.99
OTHER ITEMS:
ITEM

The Pet Food Shop

Pet's Corner
Arden Grange 2kg Adult Chicken
£8.97
£9.19
Skinners 15kg Duck &amp Rice
£31.49
£31.79
Natures Menu Beef Knuckle Bone
£2.69
£3.79
Natures Menu Beef Nuggets
£3.89
£4.19
Natures Menu 2kg Freeflow Chicken &amp Lamb
£6.19
£6.79
Pedigree 1.5kg Small Bite Mixer
£3.26
£3.39
Natures Menu 300g Dog Pouch
£1.59
£1.69
Natures Menu Dog Treats
£2.19
£2.59
James Wellbeloved Dog Pouch
£1.11
£1.19
Yakers Medium chew
£6.25
£8.99
Roast Knuckle Bone
£1.15
£3.79
Jurrasic Bone
£3.15
£5.49
Small Antler Dog chew
£5.99
£6.99
Johnsons 600ml Household Flea Spray
£13.99
£17.99
Natures Menu Cat Treat
£2.19
£2.59
Kong Stuff 'n Easy Treat Puppy
£8.18
£13.49
12&quot Raspberry Dog Coat
£15.55
£20.99
Coachies Adult Treats 200g
£3.19
£5.59
James Wellbeloved 300g Cat Adult Turkey
£4.02
£4.19
Country Hunter Cat Pouch
95p
£1.09
Pettex Cat litter 20kg
£9.36
£10.59
Catsan Smartpack
£9.36
£9.79
Cat Mate 309w cat flap
£19.50
£21.99
Softweave Cat Collar
£3.85
£6.99
Johnsons 4 Fleas 3 tab cat
£5.75
£7.89
Natures Menu Cat Pouch
85p
99p
Get Off crystals 460g
£7.76
£10.99
Kong Classic Extra Large
£15.84
£23.99
Kong Zoom Groom Cat
£7.99
£12.99
Whole filled coconut
£2.85
£5.49
Budgie mix per kg
£1.90
£3.29
Excel Adult Rabbit 4kg
£9.56
£13.39
Excel adult Rabbit 10kg
£22.53
£33.39
Excel Guinea Pig 2kg
£6.52
£7.79
Hamster Playball
£4.99
£8.29
Large animal Iglu hideaway
£7.49
£10.99
Johnsons Clean 'n Safe small animal
£4.37
£6.69
Sunflower Hearts per kg
£2.50
£4.99
20kg Premium Wild Bird Mix
£17.99
£30.99
Black Sunflower per kg
£2.02
£4.99
Dried Meal worms per 100g
£2.60
£7.79
Fat Balls 6 Pack
£1.25
£3.19
Suet to Go 500g suet pellets
£2.05
£4.78
Peckaballs
£4.18
£6.39
Suet Blocks -singles
£1.39
£3.49
Suet Blocks 10 pack
£11.99
£20.99
Aquarian Tropical flakes 50g
£8.05
£10.69
These are NOT Special Offer prices-just our Normal Everyday Prices!
This is just a small selection, why not call in to see all of our great prices and REMEMBER- if you are a REWARD CARD holder, you earn Pet Points as well- so you save even more!
Last Updated: 06 Oct 2020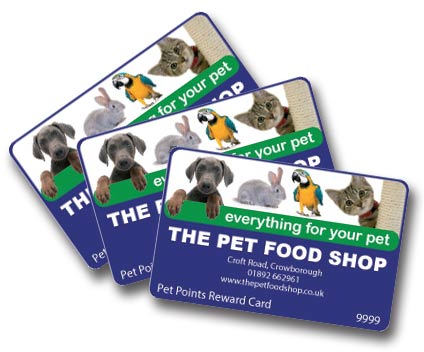 As a loyal customer, we would like to give you free membership to our Pet Points Reward Club.

Every time you shop with us you collect Pet Points to redeem against your future purchases.

As a Pet Points Member you can also collect extra points when you buy our cardholder only special offers!