Although still independent, you will find us very competitive when you compare our prices with the pet superstores, supermarkets and garden centres! We believe in old fashioned values such as personal service from trained staff, but we also understand a modern approach to pet care.

For those hounds who've been regular customers for years they know there's a biscuit or treat waiting for them behind the counter at The Pet Food Shop, after all they are the real customers!

And for those paying the bill, you'll find a friendly smile and helpful advice is always on hand.

Stocking a wide range of pet foods and accessories, we cater for all your pets and wildbirds. If however you cannot find something you are looking for, or you have a special requirement, we are always happy to see if it is available from our numerous suppliers.

If you are looking for a particular product for your pet then give one of our team a call on 01892 662961 or send us an email.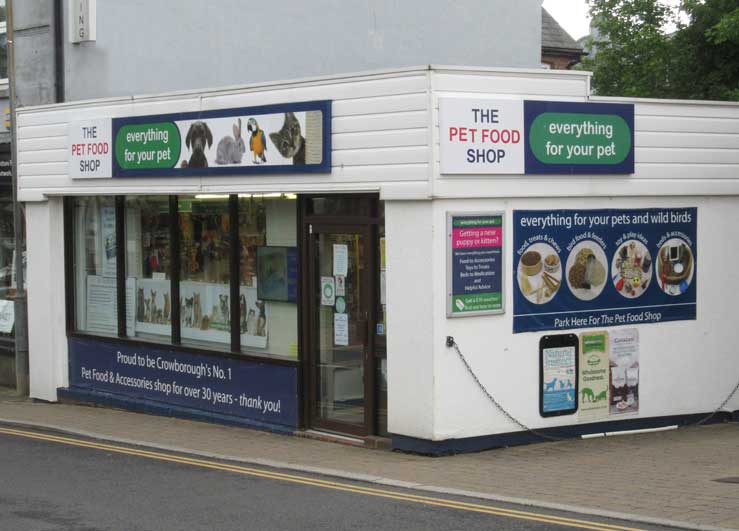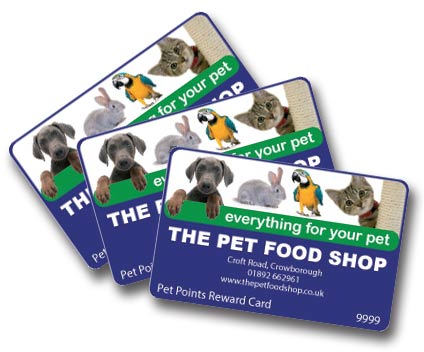 As a loyal customer, we would like to give you free membership to our Pet Points Reward Club.

Every time you shop with us you collect Pet Points to redeem against your future purchases.

As a Pet Points Member you can also collect extra points when you buy our cardholder only special offers!