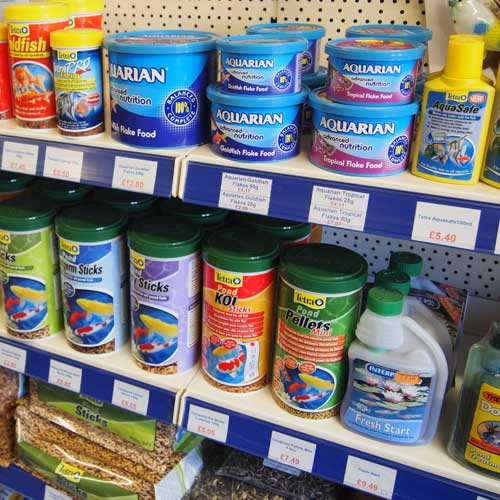 Fish Feeds
For both aquaria and pond fish we stock food from 13g to 10kg, brands stocked include Tetra, Aquarian, Supa, Pettex
Fish foods are available as sticks, flakes and vacation blocks.
We have a wide range of accessories, including pond and tank treatments, to help maintain the best conditions for your fish.
Tanks and accessories
These are much a matter of personal choice and with such a selection of specialist tanks, filters and pumps available, please call in to see the range available from our stockists and we can order to suit your exact requirements.
Looking for something special?
Pop in to The Pet Food Shop in Croft Road, Crowborough or call us on
01892 662961